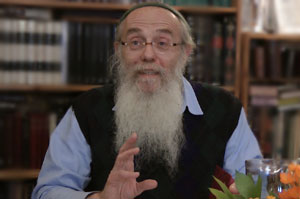 Rabbi Sholom Brodt is a Judaic studies teacher and storyteller at Yeshivas Simchat Shlomo in Yerushalayem. He was educated at the Chabad yeshiva in Montreal, and at other yeshivot in Toronto and Jerusalem. He received his BA and Diploma in Instructional Technology from Concordia University in Montreal and his MA in Jewish Education from Yeshiva University in New York.
Rabbi Brodt has been working in formal and informal Jewish education for thirty years, teaching in Jewish communities around the world. He has also been a visiting Rabbi to the Jewish community in Montpelier, VT. As a teacher and participant at the Conference of Rural Judaism, he leads workshops, tells Chassidic stories and conducts services.
Sholom is committed to working for the unity of the Jewish people by providing high quality Jewish education. Believing that it is vital that we interact and study Torah together, that we share and celebrate together, and that we truly learn how to live together as one people.