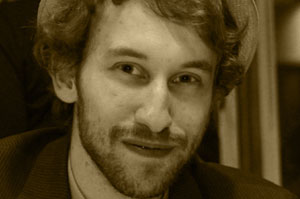 Andrew Aidman was born in Miami, Florida in 1986.

During his undergraduate studies at the University of Miami, Andrew pursued a double major in religious studies and entrepreneurship. It was then that he found the true value of spiritual knowledge. Andrew has spent time studying at the Ohr Somayach yeshiva, and the Aish Ha'Torah World Center in Jerusalem.

After several experiences of public speaking, Andrew realized the value of spreading spiritual insights. This, combined with a love of story telling and photography, lead him to pursue a Masters of Fine Arts in Film Production at the University of Southern California. Currently, Andrew lives in Los Angeles, California where he spends his time making motion pictures and teaching Torah.