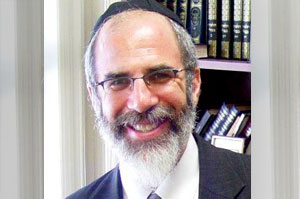 Dr. Henry Abramson is Dean of Academic Affairs and Student Services at Touro College South in Miami Beach, FL.
Born in northern Ontario, he earned his PhD in History from the University of Toronto with a thesis on the Jews of Ukraine that was published by Harvard in 1999.
His graduate career coincided with a growth of interest in traditional Judaism, and he studied in Yeshivat Ohr Somayach under Rabbi Uziel Milevsky z"l and Rabbi Mendel Weinbach z"l. He has held post-doctoral fellowships and visiting appointments at Cornell, Oxford, Harvard and the Hebrew University of Jerusalem, and is the author of several books on Jewish history and thought.
His research has been recognized by the National Endowment for the Humanities, the United States Holocaust Memorial Museum, the Social Studies and Humanities Research Council of Canada, and he has won numerous teaching awards, including the Excellence in the Academy award from the National Education Association.
For more information, please visit: jewishhistorylectures.org.